Rehau Door and Window Systems
Superior formability, absolute freedom of design and optimum price-performance ratio – all these features apply to doors and windows made of high-quality PVC material. We also equip our profiles with a very special surface feature: High-Definition-Finishing.
On this extra smooth surface, dirt hardly sticks and the surface is cleaned extremely easily. The maintenance of our windows and doors is also completed in a very short time: It is enough to care for the windows with a drop of cooking oil once a year and the gaskets using silicone.
SYNEGO windows
PVC system – Construction depth 80 mm and Uf value max. 0.94 W/m²K
SYNEGO windows are the best choice for energy-conscious customers. This system has proven itself with its economic usage features and rich design options, as well as its Uf value reaching 0.94 W/m²K. SYNEGO doors
Profile system – Construction depth 80 mm and Ud valuemax. 0.82 W/m²K
Designed for components up to resistance class RC3, SYNEGO doors provide ultimate burglary protection. With their heat insulation, high sound insulation, long service life and wide color range, these doors are also suitable for contractors with extremely high expectations.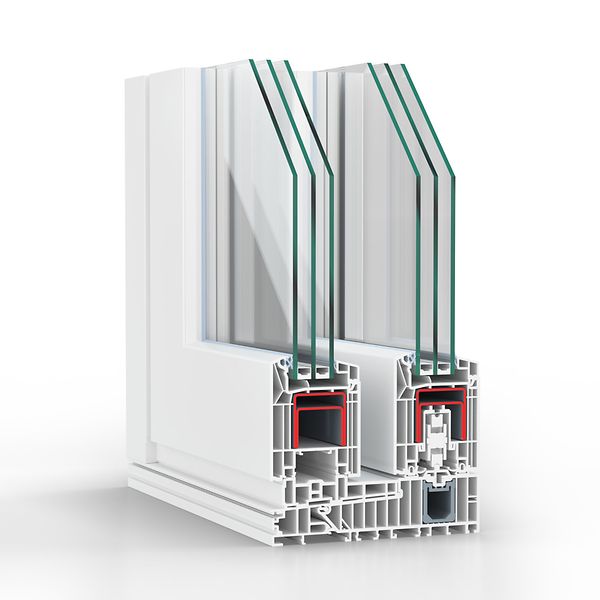 SYNEGO sliding doors
Profile system – Construction depth 80 mm and Uf value max. 1.3 W/m²K
Just like SYNEGO windows and doors, the associated sliding doors provide superior burglary protection.
SYNEGO NL windows
Traditional wood look PVC system with 120 mm construction depth
SYNEGO windows do not lag behind wooden windows in any aspect, in fact, they last much longer.
Brilliant-Design windows
PVC system – Construction depth 70 mm and Uf valuemax. 1.3 W/m²K
Brilliant-Design windows with 70 mm construction depth and rich design options are the ideal choice for renovation works in old buildings.
Brillant-Design doors
Profile system with a construction depth of 70 mm and the best protection against theft
Our Brillant-Design doors; It is extremely stable and long-lasting thanks to welded corner joints, the closed steel frame on the sash and large-area supports. Years later, your customers will still be as satisfied with their doors as they were on the first day – even with large doors.
Euro-Design 70 windows
Window system with 70 mm building depth
Our Euro-Design 70 window system offers your customers a wide variety of design options. Thanks to its 70 mm construction depth, it is also an excellent choice for old buildings.